MagPro
Acid acceptor, vulcanizing agent, scorch controller for the production of technical rubber products and tires, chelating agent for solvent-based rubber adhesives, thickener for SMC/BMC composites.
Brucite ore of the highest quality with a maximum content of magnesium hydroxide and a minimum amount of impurities is used for MagPro® production.
The main applications of MagPro® include the production of rubber compounds and rubber technical products based on halogenated rubbers, pneumatic tire parts, rubber cable sheathing and adhesives. It can also be used in the production of SMC/BMC composites based on polyester and epoxy resins.
Magnesium oxide is used in rubber compounds as an acid scavenger, scorch controller, curing agent and heat stabilizer, acts as chelating agent for solvent-based rubber adhesives.bThe function of magnesium oxide in the production of SMC/BMC composites is as a thickening agent (chain extender).
MagPro® allows the processing of halogen-containing rubber compounds safely at high temperature, avoiding scorching and significantly increasing the productivity of the process. 
Magnesium oxide MagPro® enhances the strength of the adhesive joint in application of solvent-based rubber adhesives due to the formation of a chelate complex in reaction with phenol-formaldehyde resins added into the formulation.
MagPro® has a high surface area of 130-170 m2/g and a median particle size D50 of 7-8 microns.

In order to comply with contemporary environmental requirements, special packaging of MagPro® is available in pre-weighted 1 kg sachets made of low melting point EVA film (75°C). This allows loading of the sachets directly into the rubber mixer avoiding dust and unnecessary handling problems.
Three grades are available: MagPro®150, MagPro®170 and MagPro®150 XP. The right choice of the appropriate grade depends on the application, formulation and technology.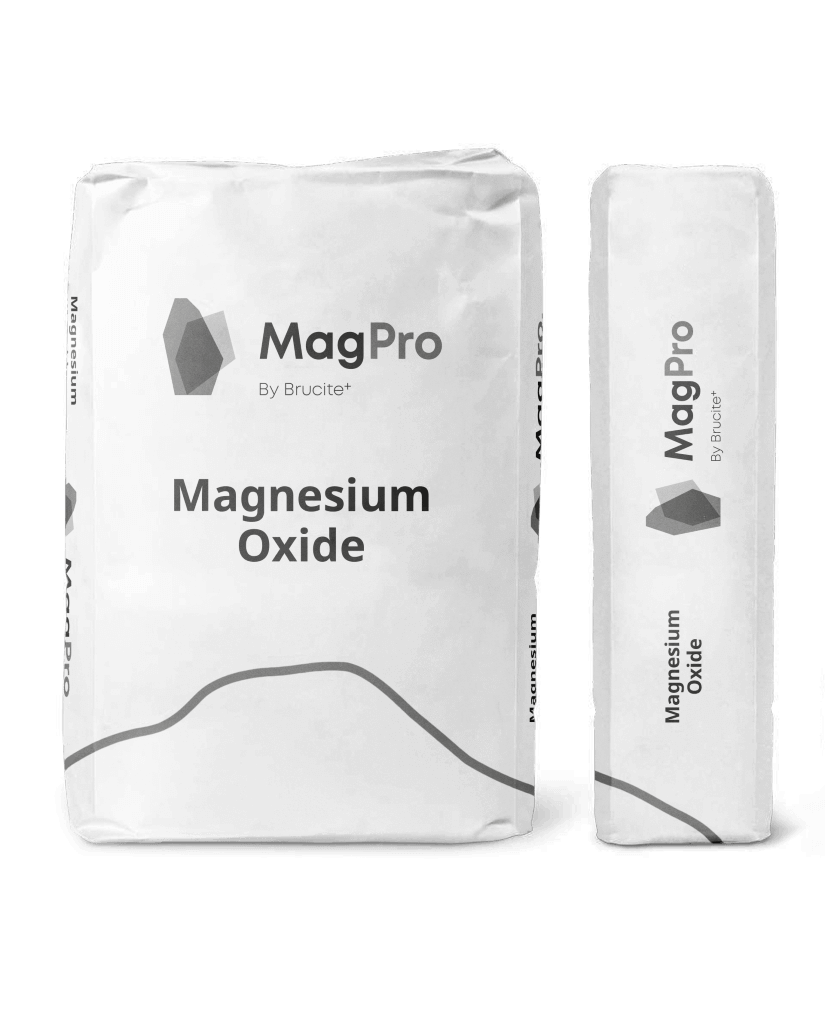 MagPro
advantages
A naturally occurring environmentally friendly product
High Specific Surface Area
and activity
Does not contain sulfates
and chlorides
Effective neutralization
of volatile acids
Stable particle size distribution
Wide range of packaging solutions, price/performance efficiency