Quality
High and consistent quality is our number one priority and something we are justifiably proud of. We have the entire production chain of the Brucite+ brand in our hands: from the extraction of the mineral brucite to its crushing and surface treatment. We continuously improve our production and quality control processes by carrying out regular internal audits and strictly following the main aspects of our quality management policy.
quality control laboratories
We have two modern quality control laboratories with identical basic laboratory and auxiliary equipment at the Brucite mineral deposit and Vyazma Brucite LLC production facilities, thus ensuring comprehensive quality control — from raw material extraction to the end user.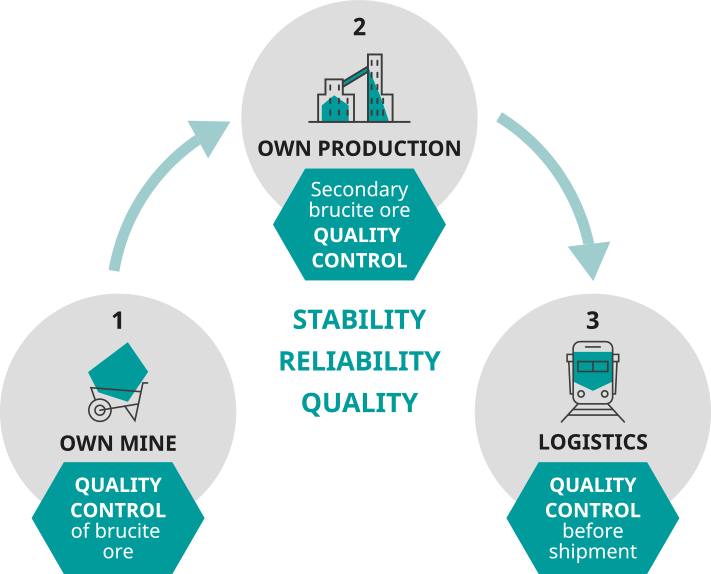 Research and development
Thanks to our modern R&D base and team of professionals, we provide our customers not only with a standard set of products, but are also able to offer an individual approach to the development of new product brands and highly qualified technical support for their application.
Our company conducts active research activities, discovering new possibilities of the mineral brucite and its applications, on the basis of which Brucite+ brand products are manufactured. This is possible thanks to two additional research laboratories at the production site of Vyazma Brucite Ltd:
R&D center — development of new products and applications
Polymer laboratory — research in the field of polymer compounds
We are continually expanding our scientific knowledge base to share new discoveries with our customers, helping them to reach new heights.